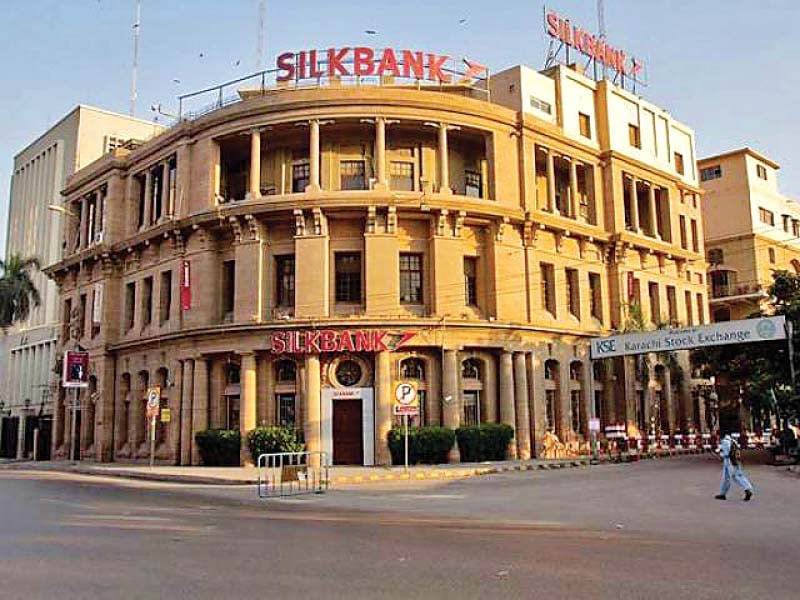 KARACHI:

In a surprise move, United Bank Limited (UBL) has expressed interest to merge with Silkbank Limited, which has searched for a partner for over half a decade to improve the quality of its assets.
UBL informed Pakistan Stock Exchange (PSX) on Friday "it is exploring a potential merger with Silkbank Limited and intends to seek permission of the State Bank of Pakistan (SBP) to commence due diligence."
"The potential merger will remain subject to due diligence, internal and regulatory approvals and definitive documents," it said.
In this backdrop, Silkbank's share price surged 10.89%, or Rs0.11, to four-and-a-half-month high of Rs1.12 with trading volume of 21.77 million shares at the PSX.
At the current share price, the market value (capitalisation) of the bank stands at Rs10.17 billion.
Financial experts said the bank required new equity in the range of Rs10-15 billion to turn around its negative paid-up capital and negative capital adequacy ratio (CAR). It also needed a highly trained team to convert its massive non-performing loans into performing loans, they added.
On the positive side, the small bank is managing a good credit card and personal loan portfolio and has sound Shariah-compliant products.
According to Silkbank's last published annual report, it recorded a net loss of Rs6.57 billion in 2020 compared to a net loss of Rs3.95 billion in the prior year. Its accumulated losses reached Rs20.27 billion as of December 31, 2020.
UBL has emerged as a third potential investor in a short span of around three weeks eyeing Silkbank's distressed operations.
Earlier, International Commercial Bank (ICB) of South Sudan expressed interest at the beginning of April in subscribing shares of Silkbank up to the extent of 50 million euros (around Rs15.7 billion).
Pakistan Housing Finance Company (PHFC), a subsidiary of Lake City Limited, also last week showed interest in injecting equity up to Rs12 billion.
In recent times, other institutions including Habib Bank Limited, Bank Alfalah and Park View Enclave were also keen to acquire or inject equity into Silkbank, conducted due diligence, but later withdrew their offers.
Experts said Silkbank was one of the two under-capitalised banks in the private sector for which the IMF recommended the government to ramp up its financials in order to improve the overall health of the banking sector in Pakistan.
Although the IMF did not name the two banks in its recent reports, experts were of the view that the lender was referring to Silkbank and Summit Bank.
To recall, a leading UAE-based investor has acquired Summit Bank by injecting equity worth Rs10 billion this week, with the aim of transforming and rebranding it into a full-fledged Shariah-compliant bank.
An expert anticipated that UBL would opt to merge its Islamic banking operation with Silkbank to expand its outreach, as there was a growing demand for Shariah-compliant financial products.
He said UBL may acquire the bank at a reasonable price and its expertise may help transform Silkbank's non-performing loans into performing loans. Accordingly, the acquirer may take advantage of the distressed assets in the medium to long run.
According to the annual report of 2020, Silkbank's capital stood at Rs3.16 billion compared to the regulatory requirement for a minimum capital of Rs10 billion.
Its capital adequacy ratio (CAR) was negative 4.45% against the required level of 11.5% on Dec 31, 2020.
Published in The Express Tribune, April 29th, 2023.
Like Business on Facebook, follow @TribuneBiz on Twitter to stay informed and join in the conversation.