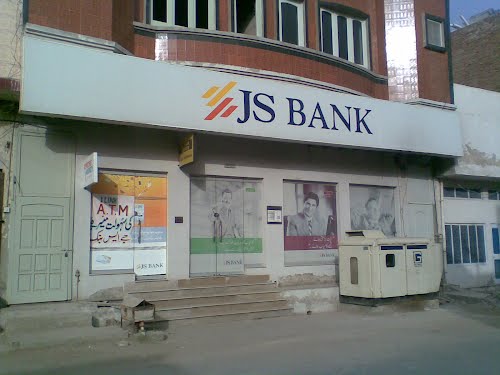 KARACHI:

JS Bank Limited (JSBL) has announced a positive development for the minority shareholders of BankIslami Pakistan Limited (BIPL) in the acquisition process of the latter.
JSBL's board of directors amended the consideration for the public offer portion for the acquisition of 24.88% shareholding of BIPL from shares to cash offering.
The board resolved in a meeting held on Wednesday "subject to the passing of a resolution of the members of the bank by way of special majority, consideration for the public offer for a minimum 24.88% ordinary shares of BankIslami Pakistan Limited (as required to be made under the applicable resolutions) shall be in cash which shall be computed as per the methodology prescribed in the pertinent regulations," according to a notice sent by JSBL to the Pakistan Stock Exchange.
Earlier, the minority shareholders of BIPL were offered shares of JSBL subsidiaries, JS Global Capital Limited (JSGCL) and JS Investments Limited (JSIL). Some shareholders wanted a cash or Shariah-compliant consideration.
The offer, which is for Rs23 per share, is at a significant premium to BIPL's share price.
Both organisations will operate independently with separate managements. "In a slow market, this acquisition has built a lot of interest and hopes."
In the PSX notice, JSBL added that the board also resolved to offer and issue to the existing shareholders of the bank 220.568 million ordinary shares by way of rights at Rs10 each for the aggregate subscription amount of Rs2.205 billion.
Published in The Express Tribune, April 27th, 2023.
Like Business on Facebook, follow @TribuneBiz on Twitter to stay informed and join in the conversation.