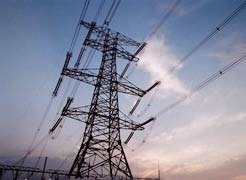 ISLAMABAD:

Prime Minister Shehbaz Sharif's government in Pakistan has added over 3,000 megawatts (MW) of electricity to the national grid in its first year in office. The government's aim is to put Pakistan on the path to energy independence, and it has already made significant strides towards achieving that goal.
The prime minister inaugurated five important power projects in a year, adding 3150MW of energy to the national grid, to meet the rising energy needs of the country. During his visits to Sindh, the prime minister inaugurated three 1980MW coal-based power projects in Tharparkar. These projects were completed with Chinese cooperation under the CPEC project. The coal-fired power plants will generate about 15 billion units of low-cost electricity every year. The government is keen to exploit Thar coal deposits of 175 billion tonnes, which could be sufficient to fulfill the country's electricity needs for 300 years.
In February this year, the prime minister also inaugurated K-3, the third unit of the Karachi Nuclear Power Plant, which will produce 1,100MW of electricity. Experts say Pakistan has an untapped hydroelectricity potential of 60,000MW. In December 2022, the prime minister launched the two refurbished units of Mangla power station, which were upgraded with the financial assistance of the United States Agency for International Development, adding 70MW to the transmission system.
According to figures of the Ministry of Energy, in August last year the demand for electrictity peaked at 28,000MW against the supply of 20,500MW.
Recently, the Saudi Fund for Development signed a $240 million loan agreement to support Pakistan's Mohmand Multipurpose Dam Project, and the Executive Committee of the National Economic Council approved the Diamer Bhasha Hydro Power Generation Project at a cost of over Rs1.2 trillion.
Published in The Express Tribune, April 27th, 2023.
Like Business on Facebook, follow @TribuneBiz on Twitter to stay informed and join in the conversation.