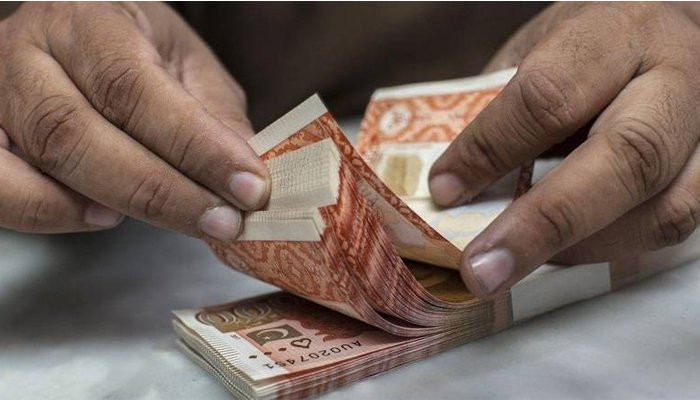 KARACHI:

The State Bank of Pakistan (SBP), on Wednesday, published its latest monthly data which shows a decline of 1% month-on-month (MoM) in the Real Effective Exchange Rate (REER) index. The index was recorded at 85.6 in March 2023 compared to 86.48 in February 2023. This decline was accompanied by a drop of 11.86% year-on-year (YoY) compared to March 2022, where the index was valued at 97.14.
It is worth noting that the REER index in March 2023 had significantly closed to its peak of 102.95 in April 2021. The decline in REER reflects the price of a basket of goods in Pakistan relative to the price of the same basket in the country's major trading partners, expressed in the same currency.
In contrast, the Nominal Effective Exchange Rate Index (NEER) fell by 1.7% MoM in March 2023 to a provisional value of 37.57, down from 39.28 in February 2023. On a YoY basis, the NEER index fell by 32% compared to March 2022, where it was valued at 55.33. The NEER is an index of the bilateral nominal exchange rates of one country relative to its major trading partners or selected basket of currencies.
The SBP has clarified that the bilateral nominal exchange rate index with each trading partner is weighted by that country's share in imports, exports, or total foreign trade. This means that the price of each trading partner's basket is weighted by its share in imports, exports, or total foreign trade.
It is important to note that a REER index of 100 should not be mistaken for denoting the equilibrium value of the currency. Rather, 100 represents the value of the currency at a chosen point in time, which in this case is the average value of the currency in 2010.
The decline in both REER and NEER indices could be attributed to the fluctuations in Pakistan's foreign trade. However, experts have noted that the situation is not alarming, as these indices are simply a measure of trade competitiveness.
Published in The Express Tribune, April 20th, 2023.
Like Business on Facebook, follow @TribuneBiz on Twitter to stay informed and join in the conversation.