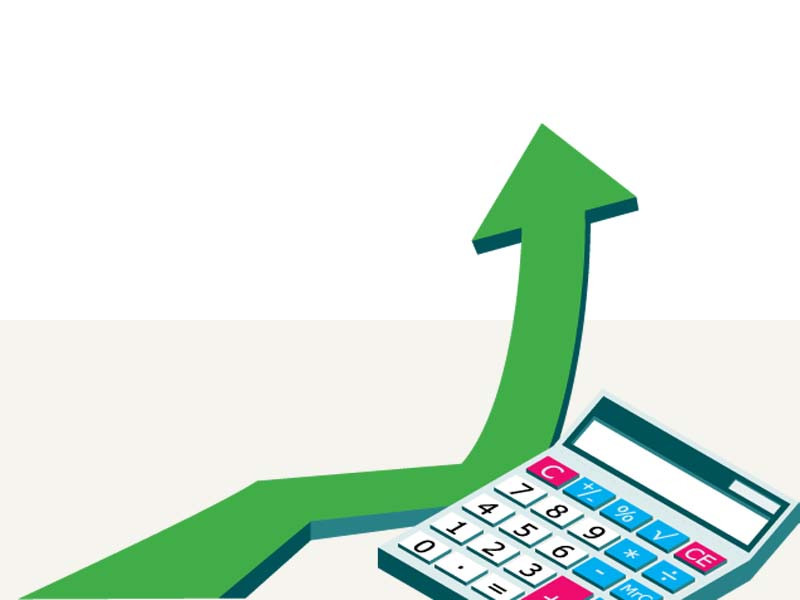 KARACHI:

Pakistan's economy has witnessed a surprising turnaround in its current account balance, with the country achieving a surplus of $654 million in March. This comes after a gap of 28 months, and is significantly higher than the expected surplus of $200-300 million.
The government was able to achieve this turnaround by tightening imports, given its critically low foreign exchange reserves. Furthermore, foreign currency inflows, especially on account of workers' remittances, increased significantly in the month, as overseas Pakistanis sent higher funds to their family members during the holy month of Ramazan.
The country's reserves currently stand at $4.03 billion, which is almost equivalent to the import payment made for goods at $3.99 billion in March. Imports have reduced by almost half compared to the all-time high of around $8 billion hit several months ago. The balance of the current account, which is the difference between foreign currency inflows and outflows, recorded a surplus of $654 million in March, compared to a nominal deficit of $36 million in the previous month of February.
The inflows on account of the remittances and export of goods together amounted to $4.96 billion, surpassing the import payment for goods at $3.99 billion after a long gap. This surplus helped to reduce the cumulative current account deficit in the first nine months (January-March) of the current fiscal year 2023 to $3.37 billion, compared to $13.01 billion in the same period of the previous year, showing a significant drop of 74%.
Topline Securities, analyst, Yousuf M Farooq said that the current account balance will remain muted in the remaining three months (April-June) of FY23. "We estimate FY23 current account deficit of $3.5 billion (less than one percent of the GDP)." Farooq said that the administrative measures such as a ban on machinery imports and banks prioritising the import of essential items, helped in reducing imports. He also noted similar administrative controls on imports in Sri Lanka and Bangladesh, which have resulted in improvements in their current account balances.
"We expect import controls to be removed gradually, with no abrupt change in policy," he said.
Import payments remained almost stagnant at $3.99 billion in March, compared to February, but reduced by a staggering 35% compared to $6.11 billion in March 2022. Imports are down on a year-on-year basis due to a weaker exchange rate along with administrative measures to curb imports.
Workers' remittances have increased by 27% to $2.53 billion in March 2023, compared to $1.98 billion in the previous month of February. "The trend in remittances is improving after the 10-15% gap between the official and unofficial rates of the local currency has been eliminated," said Farooq. The remittances are, however, 11% lower in the month compared to $2.83 billion in March 2022.
Export earnings improved to $2.43 billion in March, compared to $2.21 billion in February. The earnings in the month, however, stood 21% lower compared to $3.07 billion in March 2022. The drop of 21% is mainly due to falling global demand and a fall in commodity prices. The central bank has taken measures to encourage exporters to bring back export receipts in a timely manner.
In other positive news, long-term foreign investors injected a fresh $163 million in different sectors of Pakistan's economy in March. Accordingly, foreign direct investment (FDI) amounted to $101 million in the previous month of February, while investors had divested $30 million in March 2022, according to the central bank.
Published in The Express Tribune, April 20th, 2023.
Like Business on Facebook, follow @TribuneBiz on Twitter to stay informed and join in the conversation.