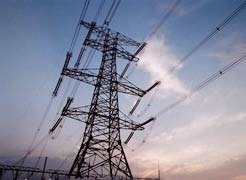 ISLAMABAD:

The National Electric Power Regulatory Authority (Nepra) has notified a tariff reduction of less than Re1 per unit on account of fuel charges adjustment (FCA) for February 2023.
According to the notification, Nepra slashed tariff by Rs0.0006 (less than one paisa) per unit for February 2023 on account of monthly FCA for power distribution companies (DISCOs).
The reduction came after the Central Power Purchasing Agency-Guarantee (CPPA-G) requested for an increase in tariff by Rs0.85 per unit.
For January, DISCOs had applied a tariff increase of Rs0.48 per unit on account of FCA.
Nepra held a public hearing on March 30, 2023 to review the CPPA-G's request for February fuel cost revision.
"The recent increase will be Rs0.48 per unit less than January and this reduction will be applied only to the bills of April," Nepra said. However, the tariff cut will not be offered to K-Electric consumers, lifeline consumers, domestic consumers using up to 300 units, agricultural consumers and electric vehicle charging stations.
Representatives of CPPA-G, National Power Control Centre/ National Transmission and Despatch Company (NPCC/ NTDC), the media and the general public were present at the public hearing.
Nepra observed that the CPPA-G bought 32.95 gigawatt-hours (GWh) of energy from Iran's Tavanir in February 2023 for Rs815 million. But the contract for import of up to 104 megawatts of electricity between the CPPA-G and Tavanir had expired on December 31, 2021.
Therefore, "the cost of electricity purchased from Tavanir is being allowed strictly on a provisional basis, subject to adjustment".
During the hearing, the power-sector regulator noted that expensive power plants were run to generate energy in February.
It is pertinent to mention that Nepra has repeatedly directed the NPCC/ NTDC and CPPA-G to provide complete justification for deviation from the economic merit order, including details of hourly generation and financial impact.
In line with the requirement, the CPPA-G submitted data but it did not meet the expectations of Nepra, which directed the CPPA-G to submit its report according to the desired format.
It was noted that the system operator curtailed the drawing of energy from efficient power plants in February owing to various reasons, including transmission line issues and deviation from the merit order.
The financial impact of deviation was segregated into separate categories as per the authority's directives, but discrepancies were observed and further clarifications were sought.
"Financial impact on account of system constraints and under-utilisation is provisionally withheld from the FCA claim until the NTDC provides complete justification to the satisfaction of the authority," Nepra maintained.
The regulator noted that the energy and cost of electricity supplied to DISCOs through bilateral contracts should be accounted for in the individual basket of a DISCO, which may result in different FCAs for different DISCOs.
Besides, a meeting was held to deliberate the issue with stakeholders and the Ministry of Energy and CPPA-G were directed to provide written comments on modalities for treatment of cost and energy provided by Al-Noor Sugar Mills Limited (ANSML) and for any future bilateral contracts by DISCOs.
NTDC reported provisional transmission and transformation (T&T) losses of 194.53 GWh, or 2.420%, based on energy delivered to its system during February.
In addition, it reported T&T losses of 20.175 GWh, or 2.952%, for the high-voltage, direct-current Pak Matiari Lahore Transmission Line (PMLTC).
NTDC had been allowed T&T losses of 2.639% along the 500-kilovolt and 220kV network while PMLTC was allowed T&T losses of up to 4.3%.
Published in The Express Tribune, April 19th, 2023.
Like Business on Facebook, follow @TribuneBiz on Twitter to stay informed and join in the conversation.