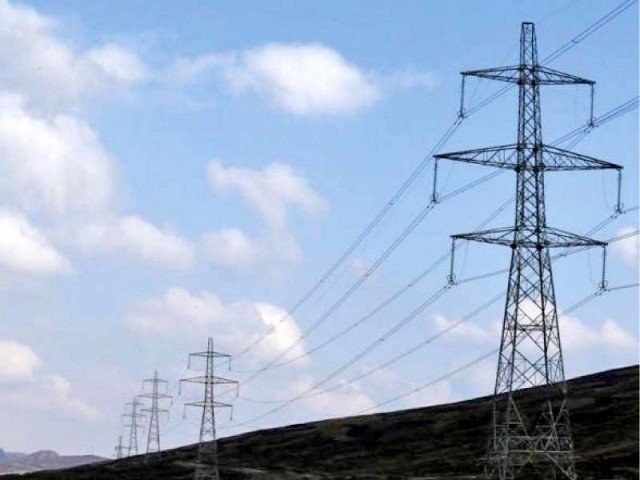 ISLAMABAD:

Multan Electric Power Company (Mepco) has installed 1.9 million electric poles without "earthing system", posing risk to the lives of people.
The shocking disclosure came at a public hearing held on Monday to consider an adjustment request of Mepco for indexation of multi-year tariff (MYT) components for financial year 2023-24 and other adjustments in the end-consumer tariff.
It was pointed out that the public power utility had 1.1 million electric poles without earthing system, which "have now jumped to 1.9 million". Though Mepco had collected money from consumers for earthing, the system was not installed.
Officials of the National Electric Power Regulatory Authority (Nepra) grilled company officials why they did not install the earthing system when they had recovered money from consumers.
The power-sector regulator expressed serious concern over the lack of action against company officials.
"Have you taken any action against officials or whether they have been held accountable for not installing the system despite taking payments from customers," Nepra officials questioned the company management.
They emphasised that the earthing system needed to be verified by Mepco and company management should seek explanation from the officials concerned who should be held accountable.
"Money collection from consumers should be audited," the regulator stressed, adding that such negligence was an insult to the engineers.
Nepra officials pointed out that people could lose their lives as poles were posing huge risks. Responding to that, the company management said that they were planning to outsource the earthing of poles.
Mepco chief financial officer claimed that Nepra had given the target of restricting losses to 14.90% last year whereas the company kept them at 14.77%. Responding to a question, the company management elaborated that 1% loss was equal to Rs4 billion.
It added that the recovery of bills stood at 99.73%, which was higher than all other power distribution companies (DISCOs). "The company stands on top in consumer service as it has an online billing system for the recovery of bills."
Mepco beat others in accurate billing while load-shedding situation in its jurisdiction was also better than other DISCOs, it said.
The company suffered a loss of Rs23 billion last year due to delay in previous adjustments, but switched to profit in the current year. "Mepco made profit after quarterly adjustment last year," the CFO said. However, Nepra countered that the figures presented by the Mepco management were unrealistic and exaggerated, adding that they were taking data of their own choice to paint a rosy picture.
About the loss target for financial year 2021-22, Nepra officials said that Mepco officers had tried to mislead as the regulator had fixed a target of 12.79%. "Don't try to mislead and matters should be investigated," an official said. During the hearing, Mepco sought Rs42.4 billion on account of operation and maintenance (O&M) compared to Rs29.5 billion last year.
It said that sales had dropped due to rains as tube wells operation slowed down by 25%. Bad economic situation was another factor that contributed to the reduction in sales of electricity.
In response, Nepra said that the company was seeking an increase of Rs5.50 per unit in its tariff, which was a huge jump.
Published in The Express Tribune, April 18th, 2023.
Like Business on Facebook, follow @TribuneBiz on Twitter to stay informed and join in the conversation.