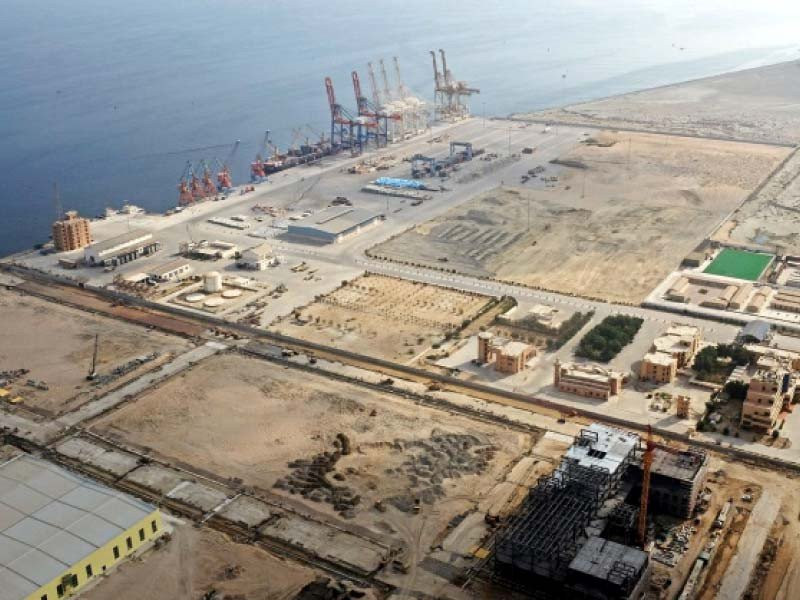 GWADAR:

Gwadar Free Zones are set to become "Export Industrial Parks" according to the new chairman of China Overseas Port Holding Company (COPHC), Yu Bo.
In an interview with Gwadar Pro, Yu explained how the policy framework and guiding principles of Gwadar Port and Free Zones have been formulated with its geo-economic significance for trans-shipment in mind. Investors, especially those planning to do manufacturing businesses, will be in a good position to take advantage of the incentives provided, as Gwadar Free Zones are exempted from all sorts of provincial taxes, federal taxes and custom duties.
The COPHC chairman noted that the cost of production in the zones is much less than that of the tariff area, with products becoming cheaper and more competitive in the international market. COPHC is working on power and water projects to ensure all utility facilities including water and power are provided to its investors, with two desalination plants already established and a Chinese-funded 1.2 MGD desalination water plant in its final stage of completion.
However, Bo also acknowledged the obstacles that have hindered the development of Gwadar Port and Free Economic Zone, with security precariousness and high costs of electricity generated with diesel-generator being the main concerns. Chinese companies in Gwadar have been demanding permission to settle in Chinese currency Yuan instead of US dollar, to alleviate the issue of Pakistan currency devaluation.
Regarding the degree of satisfaction of investors and industrialists with security and law and order in Balochistan, and especially in Gwadar, Bo explained that the government of Pakistan has established a Special Security Division (SSD) within the Pakistan Army to provide additional security to projects in Gwadar associated with the China-Pakistan Economic Corridor, and that policies to investment are being improved.
There are currently 35 companies registered in the Free zone South, with nine in full operation, ranging from service industry to fertiliser, metal processing, and food processing. For the future plan of companies starting operation in Gwadar Free Zone North, Bo mentioned that while it is too early to give an accurate number, they hope that the companies they signed sub-lease agreements with last year will undertake their construction and operations soon.
Bo's remarks shed light on the potential for Gwadar Port and Gwadar Free Zones to attract investment from Pakistan and beyond. With China's continued investment in the region, the development of Gwadar as an important trans-shipment hub and industrial centre is set to continue. Investors are encouraged to take advantage of the incentives provided and be part of the progress in Gwadar's development, as it gears up to become an Export Industrial Park.
THE ARTICLE ORIGINALLY APPEARED ON THE CHINA ECONOMIC NET
Published in The Express Tribune, April 18th, 2023.
Like Business on Facebook, follow @TribuneBiz on Twitter to stay informed and join in the conversation.