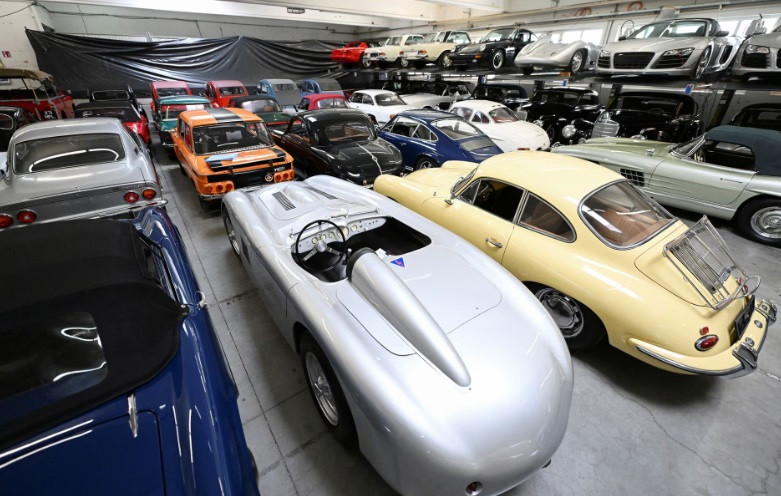 MILAN:

In 1977, a Ferrari owner offloaded his 1962 250 GTO because his wife complained it was too noisy, recounts Andrea Modena, head of Ferrari's classic car division. It was either her or the car. "Nowadays, I'm not sure the wife would have won out." Times have indeed changed. In 2018, the same Ferrari model became the most expensive car ever sold when it fetched $48 million at auction. Last year, that record was flattened by a 1955 Mercedes-Benz 300 SLR Uhlenhaut Coupé that raced to 135 million euros ($149 million).
These kinds of megadeals are at the vanguard of billions of dollars of annual spending on classic cars globally in a wave of investment in this alternative asset. Vintage cars have risen 185% in value over the past decade, outstripping the growth of luxury rivals' wine, watches and art, and ranking second only to rare whiskies, according to Knight Frank's 2023 wealth report.
The market has expanded beyond a comparatively small community of collectors to include investors drawn by the prospect of high returns plus a lack of correlation with mainstream portfolio assets such as stocks and bonds. "We've been monitoring the market for a long time," said Giorgio Medda, CEO and global head of asset management at Italy's Azimut. "The track record of the past 30 years tells us classic cars have become a financial asset class we want our clients to have in their portfolios."
This year, the asset manager is launching what it describes as the world's first "evergreen" fund to invest in vintage vehicles, and says it'll only bet on cars worth more than 1 million euros each. Advised by Alberto Schon, Head of Ferrari and Maserati dealer Rossocorsa, the fund says it will pick vehicles with a unique history. While Azimut's fund will have no end date and can receive new money indefinitely, small Swiss asset manager Hetica Capital launched a 50 million euro 'closedend' fund in 2021, which it also said was the first of its kind. The Hetica fund, which is targeting returns of 9%-15% after seven years, has bought a dozen cars so far and aims to get to 30-35 cars by the fifth year, leaving the last two years to sell the vehicles and pay investors. "We've seen more than 100 attempts at setting up funds in the past. Nobody managed to build both a diversified investor base and a diversified car portfolio," said Dietrich Hatlapa, Founder of classic car research house HAGI, which supplies the sector data used by Knight Frank.
Registered in Luxembourg, both the Azimut and Hetica funds have a minimum entry investment bar of 125,000 euros. "We get loads of calls from people who're looking to invest 1,000- 2,000 euros and we have to turn them down," said Walter Panzeri who runs Hetica's Klassik Fund. Moreover, a small scratch or dent, or a replacement part, can deal a heavy financial blow. For example, replacing just the bumper of a rare vintage car can cost $15,000, said Modena. Keeping the cars alive Running costs for car collections, including hefty storage and insurance fees, could easily amount annually to 5-6% of the portfolio's value, according to Florian Zimmermann, who started buying vintage cars when he worked at Mercedes-Benz and has since built a collection of 300 vehicles with a partner.
"It's getting harder and harder to find the proper mechanics to keep these cars alive. And you have to spend quite an amount of money to keep all these cars in running condition," he said. Indeed, investment funds managing car portfolios can be a money-spinner for the classic car divisions of automakers, which not only provide repairs and parts, but also certify the authenticity of vehicles to take part in shows and competitions.