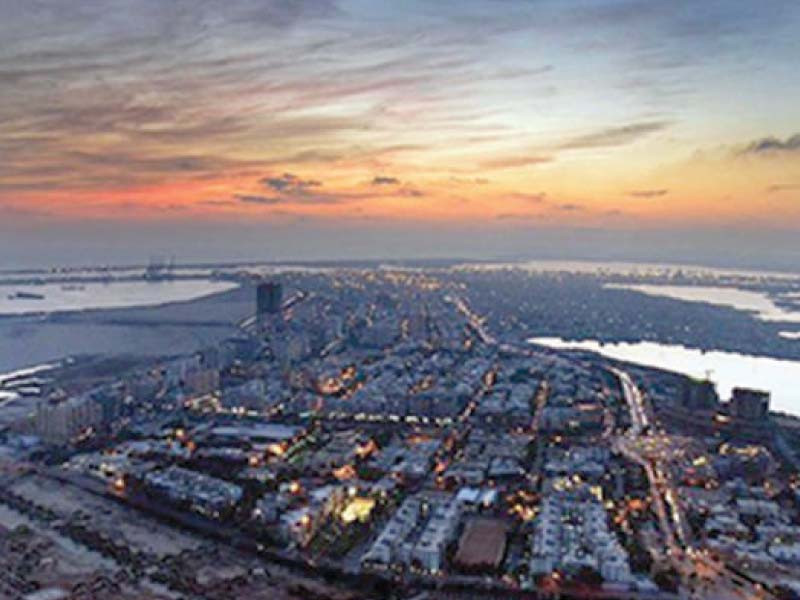 KARACHI:

Federation of Pakistan Chambers of Commerce and Industry (FPCCI) President Irfan Iqbal Sheikh has cautioned that Pakistan may experience negative growth in fiscal year 2023.
He highlighted the glaring anomalies in fiscal discipline and management of external account despite the harsh contractionary measures taken over the past many months on dictates of the International Monetary Fund (IMF).
Sheikh pointed out that the business, industry and trade community had foreseen
that Pakistan's economic growth would turn negative by the
end of FY23.
Based on data of the past eight to nine months, ie July 2022 to March 2023, the international financial institutions (IFIs) have substantively revised downwards Pakistan's growth rate projections.
"The World Bank has revised growth rate to 0.4%, the IMF to 0.5% and Asian Development Bank to 0.6%," he added.
The FPCCI chief, however, said that independent economists were projecting the year-end growth to be in negative in the range of -1% to -2.5% with millions more being added to the unemployment pool.
"This will be the most unfortunate economic scenario in the country's history and the recessionary cycle will be very hard to break," Shaikh remarked.
"This is what we have been forecasting for months because the contractionary measures will lead to shrinking of the economy between 1-3%," SITE Association of Industry (SAI) Chairman Riazuddin said while talking to The Express Tribune. "Unfortunately, that was the IMF agenda."
Sheikh emphasised that exports and export-oriented industries must be protected at all costs otherwise the entire economy would collapse.
He demanded that the Export Finance Scheme (EFS) and Long-Term Financing Facility (LTFF) of the State Bank should be offered at favourable terms with maximum interest rate at 10%, which would enable exporters to meet their pending orders.
According to a recent Gallup Business Confidence Index for the first quarter of 2023, business owners are increasingly pessimistic about the current conditions and future business prospects.
The report has attributed the pessimism to a combination of factors, including the political instability experienced last year and various economic crises. These factors have contributed to a sense of insecurity among business owners.
"When the growth rate becomes negative in a country like Pakistan with virtually no foreign exchange reserves, an exploding population and a battered industrial base, the entire political, social and economic fabric is torn apart," he said, adding that was why the FPCCI proposed the National Economic Agenda for the next 15 years with all political parties on board for continuity of economic, industrial, trade, taxation, monetary, agricultural, IT and IT-enabled services (ITeS) and SME policies.
"Pakistan's economic growth is likely to turn negative owing to industrial closures and the falling growth of large-scale manufacturing (LSM) to negative 4.4% in January 2023," Arif Habib Commodities CEO Ahsan Mehanti told The Express Tribune.
The government was determined to privatise the loss-making entities and take austerity measures, he pointed out.
Subsidising exporters for bringing back foreign exchange earnings and incentives for FX remittances could reduce the rupee's instability and slash inflation, which were the root causes of economic slowdown, he said and hoped that an agreement with the IMF would help stabilise and improve economic indicators.
"Disposing of state lands to overseas and local investors will help pay off the government debt, which is causing external account imbalances and resulting in contractionary measures," Mehanti said.
Sheikh proposed a broadened tax base and simplified taxation system in the upcoming federal budget for 2023-24 and said that the FPCCI was ready to resume consultative process with the government at all levels.
Published in The Express Tribune, April 15th, 2023.
Like Business on Facebook, follow @TribuneBiz on Twitter to stay informed and join in the conversation.