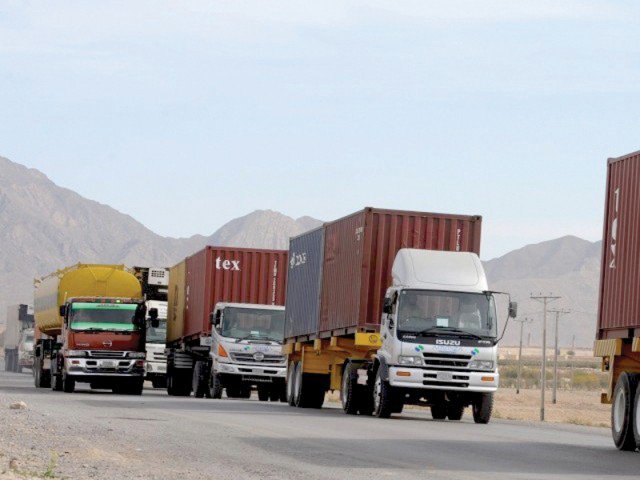 ISLAMABAD:

Pakistan has raised the issue of unchecked smuggling of goods with Iran and underscored the need for facilitating the use of legal channels to boost trade between the two neighbours.
High tariffs imposed by Iran on the import of textile, surgical and sports goods from Pakistan and the need for reduction in tariffs were also highlighted in a huddle held between the two sides.
Pakistan's Commerce Minister Syed Naveed Qamar took up those issues when Iranian Ambassador Seyed Mohammad Ali Hosseini called on him on Thursday in a farewell meeting on completion of his tenure.
While appreciating the ambassador's efforts to enhance bilateral trade and economic ties, Qamar pointed out that high tariffs were hurting exports from Pakistan. "Iran should reduce tariffs which will be a positive development for congenial trade ties," he said.
The minister emphasised that the bilateral trade volume did not match the actual potential and called for establishing a mechanism to find ways of enhancing ties instead of relying on smuggling. He cited non-trade barriers such as visa fee on Pakistani truck drivers and business community, attestation fee, road tax, load tax and other charges imposed by Iran which were hampering trade.
On the occasion, the Iranian envoy appreciated the minister's support and cooperation during his tenure, which resulted in 15% rise in bilateral trade.
He expressed hope that the Mandi-Pishin border market, scheduled to be inaugurated on May 2, would help raise trade between Iran and Pakistan. According to reports, the smuggled goods from Iran including oil have flooded Pakistan's markets. Even reports suggested that US dollars were being smuggled to Iran, which was one of the reasons for their disappearance from Pakistan's market.
Sources revealed that the smuggling of fertiliser, sugar and wheat had been on the rise. Those products were being smuggled to Iran whereas petrol and diesel were being transported illegally to Pakistan.
Though the government of Pakistan has refrained from taking stern action against smuggling due to the shortage of dollars, the illegal trade has put the country's oil industry in jeopardy, stoking worries about its survival. In recent days, the stocks of petroleum products were piling up at refineries as oil marketing companies were not willing to lift them.
Pak Arab Refinery Limited (Parco), which had been running at 75% production capacity, warned the government that it would be forced to shut down if the current crisis continued. Additionally, the government was losing Rs1 billion in revenue every day owing to the drop in sales of petroleum products, caused by the flooding of markets with smuggled oil.
Earlier, the refineries had been importing crude oil from Iran till 2010 through legal channels. However, supplies were suspended following the imposition of sanctions by the US on Tehran, which made banks reluctant to open Letters of Credit for import. At present, Pakistan is importing electricity from Iran to meet energy needs of Balochistan. In this case too, the country is encountering difficulties in paying bills to Iran.
Published in The Express Tribune, April 14th, 2023.
Like Business on Facebook, follow @TribuneBiz on Twitter to stay informed and join in the conversation.