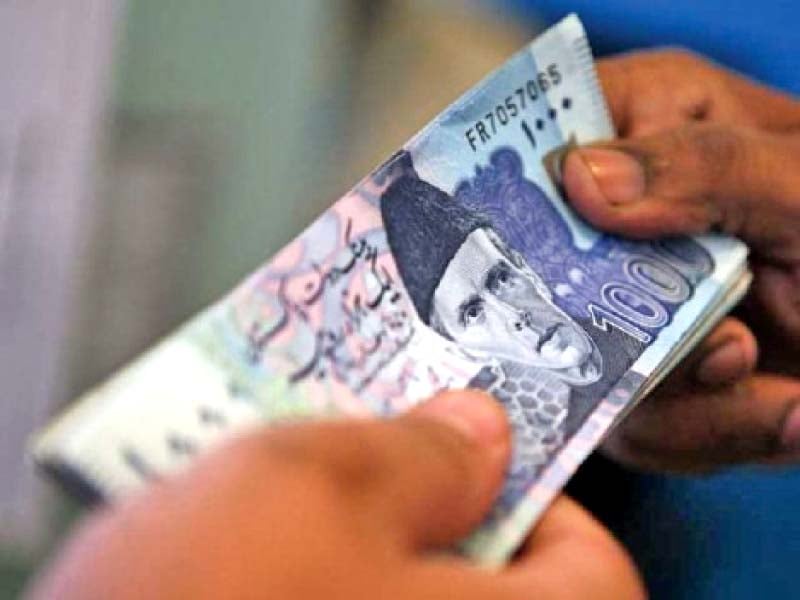 KARACHI:

With no immediate inflows foreseen that could stabilise the thin foreign exchange reserves, Pakistani currency on Tuesday hit a record low at Rs288.43 against the US dollar in inter-bank market.
The currency depreciation lifted the price of gold, considered a safe-haven asset, which hit a new record high at Rs218,300 per tola (11.66 grams). The domestic currency depreciated by 0.46%, or Rs1.34, and closed at an all-time low at Rs288.43 against the greenback.
Market talk suggested that there was growing anxiety among traders over the delay in revival of IMF loan programme. The situation caused panic among importers, who rushed to buy US dollars at the demanded prices.
The market foresees the rupee will continue to remain vulnerable till the IMF programme is revived.
The panic-like situation has pushed up demand for dollars despite a partial ban on imports. On the other hand, traders are slowly bringing back export receipts to the country despite the SBP's warning they will face monetary penalties for the delay. Experts pointed out that exporters had been given a one-time waiver from the penalty until April 30 for delay in bringing export proceeds.
This timeframe has encouraged them to still keep the proceeds abroad and reap benefits of depreciation of the rupee. The domestic currency has depreciated by around 20%, or Rs58, in the past two and a half months or since late January 2023 when the government lifted control over the exchange rate and allowed market forces to determine the parity.
Gold soars
APSGJA reported on Tuesday that it had increased the gold price by Rs600 to Rs218,300 per tola.
Reports suggest a section of investors is parking savings into gold to avoid the impact of rupee devaluation. This has led to increase in demand for the precious metal.
"Demand for 10-tola gold bars is on the rise," a member of the gold pricing body remarked. Demand for ornaments, however, evaporated after the price shot up. The price was increased despite a downtick of $1 to $2,001 per ounce (31.10 grams) in the international market.
Published in The Express Tribune, April 12th, 2023.
Like Business on Facebook, follow @TribuneBiz on Twitter to stay informed and join in the conversation.