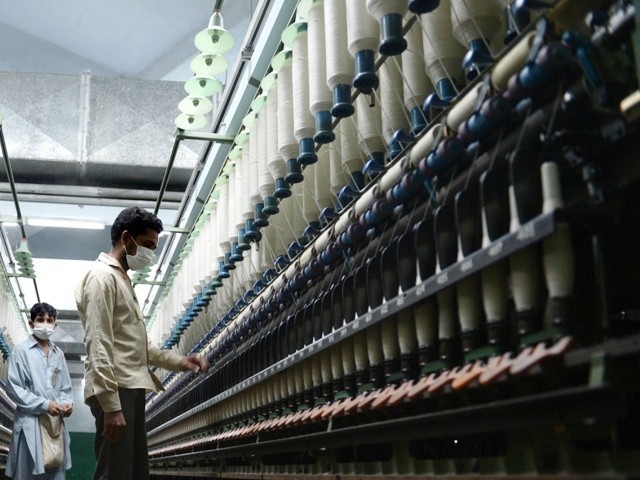 KARACHI:

Pakistan's leading business houses are deeply concerned that the ongoing economic crisis will only worsen, as the government's ownership towards economic wellbeing appears to be missing. The biggest challenge facing businesses today is the continuity of operations.
The Overseas Investors Chamber of Commerce and Industry (OICCI) President, Amir Paracha, shared the results of the latest surveys with the media on Tuesday, stating that "the inventories and stock of raw material, built up before the import ban was slapped, is going to end anytime soon… and imports still remained suspended."
According to the survey, almost half of the respondents are either considering winding up businesses or closing them completely or partially for some time and considering layoffs. Among the worst-hit sectors are Pakistan's pharmaceutical and oil marketing companies, with car manufacturing plants lying closed for quite some time.
Foreign airlines are also considering cutting down the number of flights to/from the country due to receivables worth millions of dollars being stuck.
"The government has stopped conversation and dialogue with businesses for quite a long time," said Paracha. "Collaboration and discussions to find possible solutions for the prevailing issues are a must…to give confidence to businesses."
The OICCI has proposed four possible solutions to the State Bank of Pakistan (SBP), but the central bank is yet to reply. The foreign direct investment (FDI) has reduced by 40% to $784 million in the first eight months (Jul-Feb) of the current fiscal year 2023 compared to the same period last year. Pakistan's foreign exchange reserves have dropped to a critically low level at $4.24 billion at present.
The OICCI has proposed the discontinuation of Rs5,000 banknotes to help build the digital ecosystem and discourage the use of cash in the economy. The discontinuation of the Rs5,000 note would help promote a digital economy, document the economy and discourage the informal economy.
The survey results showed that nine out of ten businesses were negatively impacted during the last three months. The top three issues in their eyes over the past three months were restricted imports and repatriation, massive rupee devaluation, and high inflation/energy costs, respectively. The other issues in ascending order were high taxes/pending tax refunds, policy inconsistency, political instability, price fixing by government/regulatory delays, and the law-and-order situation.
"The uncertain environment and lack of ownership are affecting business confidence," said OICCI Secretary General M Abdul Aleem. Foreign investors are concerned about almost no dispatch of profit and dividend to headquarters for quite a long time. The amount of the accumulated remittances and repatriation to be sent to headquarters is estimated at around $1.5 billion to $1.6 billion."
Published in The Express Tribune, April 12th, 2023.
Like Business on Facebook, follow @TribuneBiz on Twitter to stay informed and join in the conversation.