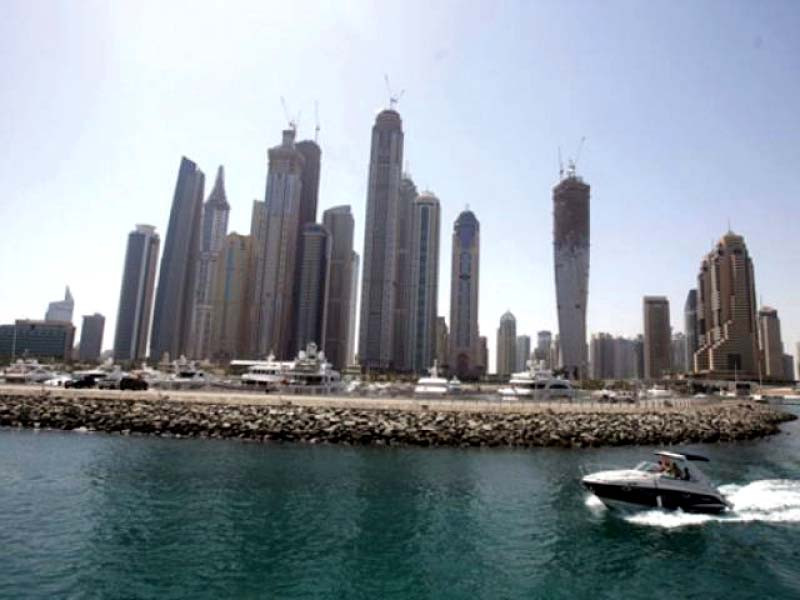 KARACHI:

Overseas Pakistanis sent home a record-breaking $2.53 billion in remittances in March, giving the country hope for a future current account surplus. The State Bank of Pakistan (SBP) announced that the inflows of workers' remittances increased by 27.4% compared to the prior month of February 2023.
The sharp rise in remittances can be attributed to two main factors, according to Fahad Rauf, Head of Research at Ismail Iqbal Securities. Speaking to the Express Tribune, Rauf said, "Firstly, the ongoing holy month of Ramzan has led non-resident Pakistanis to send higher funds to their family members, to cope with the high food prices during this period. Secondly, the significant depreciation in the rupee against the US dollar in recent months has encouraged a greater number of overseas Pakistanis to send their funds through official channels like banks and exchange companies, instead of through illegal hawala-hundi operators."
Moreover, the rupee-dollar exchange rate has depreciated by almost 20%, or Rs57, to Rs287/$ on Monday compared to Rs230/$ in late January 2023. While this has previously led some overseas Pakistanis to opt to send remittances through black market channels due to the better conversion rate of US dollar into Pakistani rupee, the low exchange rate currently offered by banks and exchange companies has convinced a majority of them to send their funds through official channels.
The remittances are an essential source of foreign earning for the government and helps stabilise foreign exchange reserves. The inflows are usually utilised to finance the trade deficit in Pakistan.
JS Global Head of Research Amreen Soorani commented, "With remittances widely surpassing trade deficit (reported by Pakistan Bureau of Statistics/PBS) this month, the possibility of a current account surplus increases to a great extent."
PBS reported the trade deficit at $1.46 billion compared to remittances at $2.53 billion in March.
Soorani noted that the trade deficit complied by the SBP is usually even lower than the PBS trade deficit. PBS's trade data is based on the arrival and departure of goods at domestic ports, while the central bank compiles the data on the basis of import and export payments. Therefore, their numbers usually differ. SBP trade data for March 2023 is awaited.
However, other experts have said that the likely current account surplus is no reason to celebrate, as this is a result of controlled imports instead of increased exports. The low imports have hit industrial output severely and taken millions of jobs.
The central bank reported a current account deficit of $74 million, missing a surplus slightly in February 2023. The receipt of workers' remittances, however, dropped 10.7% to $2.53 billion in March compared to $2.83 billion in the same month of the previous year.
Cumulatively in the first nine months (Jul-Mar) of FY23, remittances declined by 10.8% to $20.52 billion compared to $23 billion in the same period
last year, according to the central bank.
Rauf said that remittances may maintain around $2.50 billion in April due to the Ramzan and Eidul Azha factor. "The flows in May and June will actually explain the future trend in remittances."
However, overseas Pakistanis may opt to send limited remittances until the International Monetary Fund (IMF) program is resumed, as they still doubt the rupee's stability and believe it may further depreciate in case of a further delay in the revival of the loan program.
Historical data suggests that remittances usually peak in Ramzan or around Eid festivals every year. However, this year, the sustainability of the trend is doubtful. According to the Rauf, remittances hit a peak of $3.12 billion in April of the previous year, and it is doubtful that the monthly flow of remittances would exceed that all-time high during the current fiscal year.
The government of Pakistan has been controlling imports in order to manage its critically low foreign exchange reserves, which currently stand at $4.24 billion, and to address the high risk of default on foreign debt repayment, which is expected to reach $4.5 billion by the end of June 2023.
An IMF programme, however, is expected to unlock billions of dollars in foreign funding, improve foreign exchange reserves, and mitigate the risk of default.
Country-wise remittances
In terms of country-wise remittances, workers' remittances from Saudi Arabia rose by 24% to $564 million in March, compared to $455 million in February 2022. Meanwhile, inflows from the UK increased by 33% to $422 million, compared to $317 million previously.
Remittances from the UAE also saw a rise of 26% to $407 million, compared to $324 million, while remittances from the US jumped by 44% to $316 million, compared to $219 million.
Remittances from EU countries surged by 22% to $299 million, compared to $245 million, and inflows from other countries increased by 23% to $525 million in March, compared to $427 million in the previous month of February.
Published in The Express Tribune, April 11th, 2023.
Like Business on Facebook, follow @TribuneBiz on Twitter to stay informed and join in the conversation.