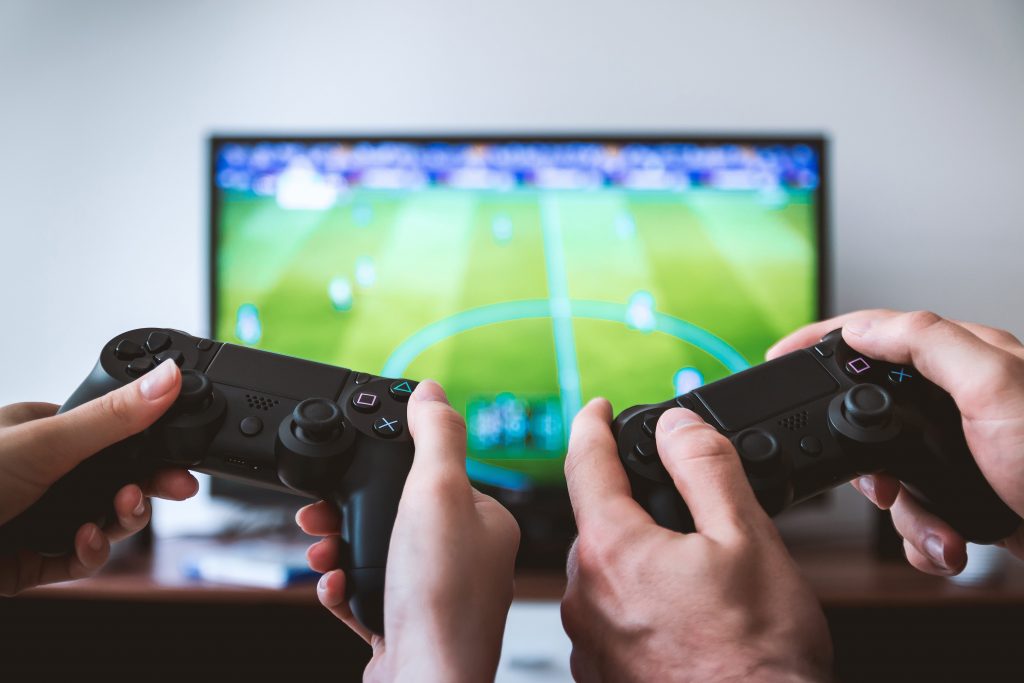 KARACHI:

Pakistan's gaming industry is on the rise, but it has yet to reach its full potential, according to industry experts.
Pakistan Software Houses Association ([email protected] ) Chairman, Muhammad Zohaib Khan has predicted that the gaming industry's revenue will cross $200 million in 2023, with an annual growth rate of 9.77% from 2023-2027. However, he believes that Pakistan's gaming industry is still not benefiting from its true potential.
"Mobile games alone have generated $171.30 million in 2022. As per the latest statistics, $21.34 million were generated by online games and $16.13 million through download games as well," said the [email protected] chief.
According to the CEO of Si Global, Noman Ahmed, "Despite the gaming industry being highly profitable, Pakistan is not benefiting from it as much as it could. Investing in the future is crucial, and the government's support for the growth of technology in Pakistan is promising."
"One initiative that could help Pakistan's gaming industry is the establishment of training centres for aspiring game developers," he said, adding that, "Although the gaming industry's global volume is over $500 billion, Pakistan's share is limited to $50 million, which could be increased significantly with initiatives like establishing a local gaming and animation industry."
Kapeel Kumar, a specialist in startup investment, believes that this investment would revolutionise research and innovation in gaming, VFX, computer vision, and AI through a robust ecosystem that involves collaboration with tech partners, industry, investors, industry associations, and the government.
Kumar said that the aim is to boost indigenous product development while propelling the growth of tech entrepreneurship in the country, with a particular focus on the youth. He believes that by collaborating with industry partners, the model can be built on a solid foundation to realise the mission of building world-class gaming, animation, and deep tech providers for the world.
The [email protected] chairman referred to Statista Market Forecast and the International Trade Center (ITC) and explained that Pakistan has the potential to become the next regional hub in game development as 64% of its population is young, and through targeted skills development, Pakistan can surpass its yearly projections.
He reiterated his stance, however, that the federal government, SBP & FBR need to adapt their practices and regulations to international best practices vis-à-vis foreign exchange management and allow the IT & ITeS industry to freely manage their hard-earned foreign exchange to fund their businesses, reinvest into their entities, invest into marketing, sales and networking, and, at the same time, contribute to strengthening Pakistan's foreign exchange reserves.
Khan stressed that, "We can easily add 3000 gaming developers to the human resource (HR) pool every year, and in that fashion, Pakistan can comfortably attain a 30% year-on-year growth in the gaming industry's foreign remittances, provided we can invest in HR & skills development for aspiring game developers."
Pakistan's gaming industry currently employs around 8,500 game developers in three major sub-sectors, namely gaming products, middleware, and gaming services.
The collaboration between industry and government would ensure that the model is built on a solid foundation, making it possible to build world-class gaming, animation, and deep tech providers. In conclusion, the investment in training centers for game developers is an essential step towards realizing Pakistan's potential in the gaming and tech industries, leading to economic growth and prosperity.
It is pertinent to note that [email protected] and its member firms supported and participated in the Game Developers Conference 2023 held in California with the support of the Trade Development Authority of Pakistan, Ministry of IT & Telecom, USAID, and Pakistani Consulate in Los Angeles. The Pakistan Pavilion attracted the movers and shakers of the global gaming fraternity due to the excellent presentation of the game development potential in Pakistan.
Published in The Express Tribune, April 11th, 2023.
Like Business on Facebook, follow @TribuneBiz on Twitter to stay informed and join in the conversation.