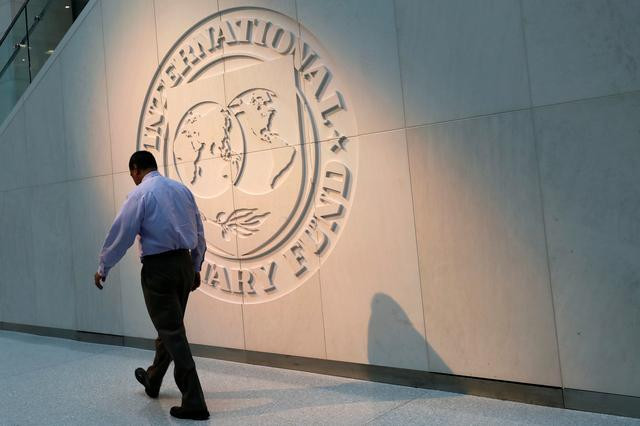 ISLAMABAD:

A high-level Pakistani delegation led by Finance Secretary Hamed Yaqoob Sheikh has arrived in Washington to attend the World Bank and the International Monetary Fund's spring meetings as concerns mount that a combination of sticky high interest rates and lacklustre global growth could push a number of economies that are facing soaring refinancing needs into debt difficulties next year.
The secretary would represent Pakistan in the absence of Finance Minister Ishaq Dar as delegation head after the former cancelled his trip to Washington on the prime minister's orders, citing political turmoil in the country.
However, the minister assured the nation that the IMF deal was on track and the government had already done all that was required from it to conclude the ninth review of the loan programme. "These are routine rituals. However, a constitutional crisis has been created in Pakistan," Dar had said in a televised address.
Moreover, the finance ministry on Monday rebutted claims that Sheikh went on leave. "It is clarified that the finance secretary has gone to the US to attend spring meetings of the IMF and the World Bank and to represent the finance minister," according to the ministry.
EAD Secretary Dr Kazim Niaz is also attending the spring meetings.
The global lenders' spring meetings kick off this week with an ambitious reform and fundraising agenda. "Despite the remarkable resilience of consumer spending in the US, in Europe, despite the uplift from China's reopening, global growth would remain below three percent" in 2023, IMF managing director Kristalina Georgieva told a news conference on Monday.
Also read: Dar blames 'crises' at home for skipping US trip
The fund now expects global growth to remain at close to three percent for the next half decade — its lowest medium-term prediction since the 1990s.
Many weaker economies navigated the fallout from the Covid pandemic and the war in Ukraine with financing aid from multilateral and bilateral lenders.
But repayments on emerging markets' high-yield international bonds will total $30 billion in 2024, a steep increase compared to the $8.4 billion left for the remainder of this year.
Tapping international debt markets hasn't been a problem across the board for emerging economies. Sovereign issuance has hit a record high so far this year, although that bond sale bonanza has been driven by higher rated sovereigns.
Meanwhile countries such as Tunisia, Kenya and Pakistan "would need to find alternative sources of financing if the market doesn't re-open for them," said Thys Louw, portfolio manager for the emerging markets hard currency debt strategy at Ninety One, in London.
"In Tunisia and Pakistan, the finalisation of the IMF programme will be an important step to avoiding a default as that would unlock bilateral and multilateral financing," added Louw.
Ahead of the spring meetings, the IMF and World Bank also called on wealthier countries to help plug a $1.6-billion hole in a concessional lending facility for low-income countries that was heavily used during the Covid-19 pandemic.
Many low-income countries are now facing mounting debt burdens due in part to the higher interest-rate environment, which is also leading to capital outflows from many of the countries most in need of investment.
"For many of the developing countries it looks like they're in a phase of decapitalization rather than recapitalization," World Bank president David Malpass said on Monday. "That's gravely concerning."
Malpass and Georgieva will use this year's spring meetings to try and make progress on stalled debt restructuring reforms.
(With additional input from Agencies)