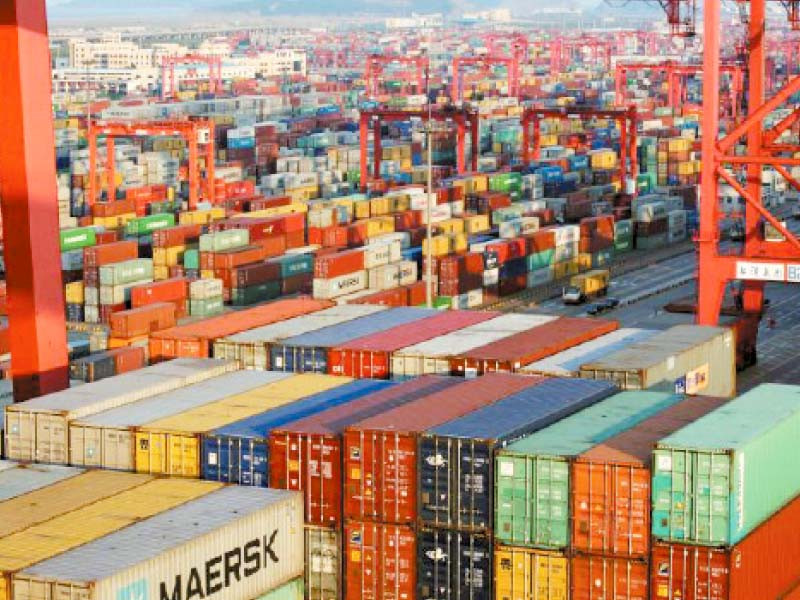 LAHORE:

The State Bank of Pakistan's (SBP) recent implementation of anti-export laws is threatening to cut the country's exports by at least half of their potential level, warns the Lahore Chamber of Commerce & Industry (LCCI).
In a statement released on Saturday, LCCI President Kashif Anwar noted that the SBP's allegations that exporters are hoarding money abroad are entirely false and are impacting the policies being formed. The LCCI has called for the withdrawal of the recently issued Circular No. 02 of 2023 on March 31, 2023, regarding the realisation of Export Proceeds.
Exporters from different sectors, including meat, carpet, auto, agriculture, leather, and textile, voiced their concerns over the notification issued by the SBP, led by former LCCI President Shahid Hassan Sheikh.
The LCCI president announced a committee consisting of representatives of different exporting sectors, which will form suggestions and budget proposals for the SBP and other departments related to exports. The LCCI will then take these suggestions to higher levels for expert opinions.
Anwar highlighted the importance of product diversification, shelf life, and other factors in determining the export proceed time. According to the circular, delays in bringing the export proceeds into the country will result in fines ranging from 3% to 9% on realised export proceeds, adversely affecting exporters who are already facing steep and multi-dimensional challenges due to the rise in the cost of doing business. Anwar noted that this measure is completely unjustified as there are often delays in export proceeds due to circumstances beyond exporters' control, and it will ultimately impact the competitiveness of Pakistan's exports in the international market. He added that with many of the sectors importing up to 50% raw material, how can they keep money out and still manage imports?
Exporting sectors have their own specific requirements, and it is unfair to have a single notification for value-added sectors, perishable items, and products with long shelf life, said Anwar. He further added that the interest rate of 21% and the businessmen's confusion about bringing money to the market or keeping it in the bank to earn a profit is also causing challenges.
Published in The Express Tribune, April 9th, 2023.
Like Business on Facebook, follow @TribuneBiz on Twitter to stay informed and join in the conversation.