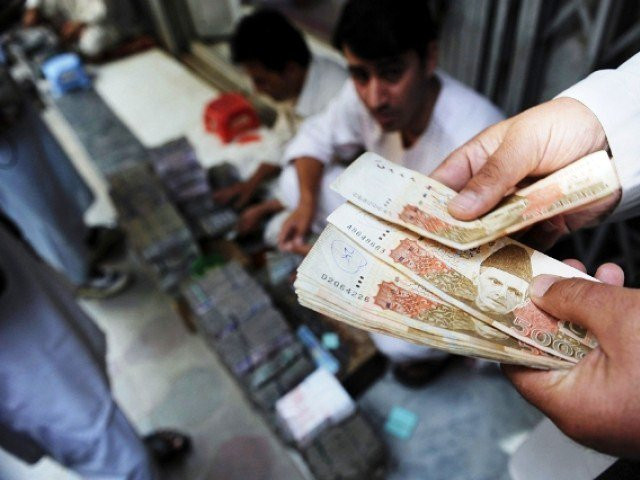 KARACHI:

The Pakistani rupee regained 1.26% (or Rs3.60) to Rs284.25 against the US dollar before midday on Thursday, ending its four days losing streak in the interbank market.
The International Monetary Fund (IMF) confirmed that it received a financial commitment of $2 billion for Pakistan from Saudi Arabia, helping the rupee partially regain ground against the greenback.
The financial commitment was the last condition for the IMF to resume its $6.5 billion loan programme for Pakistan. The revival of the programme would allow the IMF to issue a loan tranche of $1.1 billion.
Moreover, other global creditors would unlock financing worth multi-billion dollars, as they had committed around $9 billion in flood relief in Geneva in January 2023.
The receipts would improve foreign exchange reserves, reduce the high risk of default on external debt repayment and support the rupee against the greenback.
Read SBP expects IMF revival, $10b reserves by June
Experts said that the rupee might extend gains, as Pakistan met another World Bank condition in order to qualify for a $450 million loan to bridge a $6 billion financing gap.
Other friendly countries are also expected to meet IMF expectations to offer new debt to Pakistan.
State Bank of Pakistan (SBP) Governor Jameel Ahmad said on Tuesday that Pakistan's foreign exchange reserves would cross the $10 billion mark in three months, till the end of June, once the government achieves staff-level agreement with the IMF.
The reserves stand at $4.24 billion at present.
A day earlier, the rupee had lost 1.5%, or 4.19, and had hit record high closing at Rs287.85 per USD.
Earlier, the friendly country had refinanced loans worth $1.7 billion in the past six weeks.