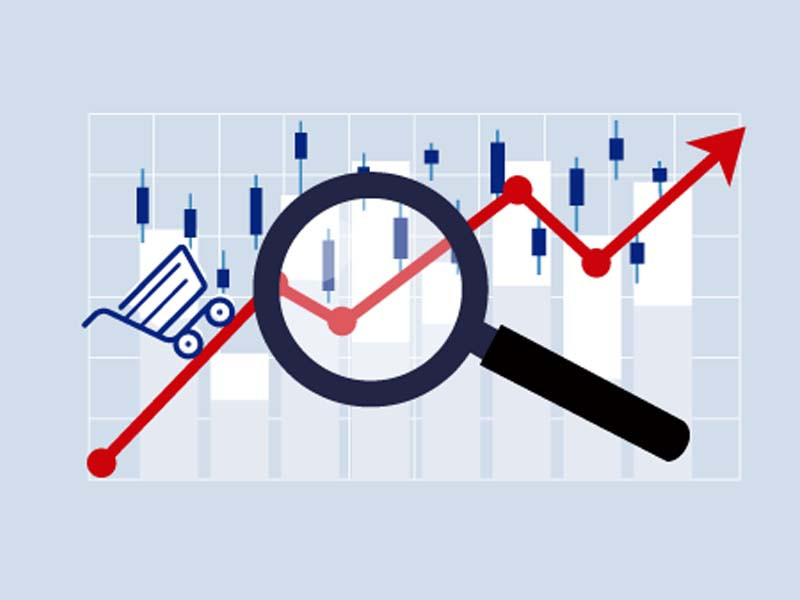 ISLAMABAD:

The Asian Development Bank (ADB) warned on Tuesday that Pakistan is at dire risk because of low foreign exchange reserves, foreseeing the country will have the highest inflation and the second lowest economic growth among 46 Asian nations.
"A return to political stability with the formation of a new government after scheduled general elections will improve business sentiment," said the Asian Development Outlook, the flagship publication of the Manila-based lending agency which was released on Tuesday.
"Macroeconomic conditions have deteriorated seriously in the current fiscal year and Pakistan is at dire risk because international reserves have reached critically lows."
The official reserves remain around $4.2 billion, not enough to finance one month of imports.
The report added that the economic outlook appears weak with substantial risks from slower global growth or any further increases in world energy and food prices, caused by the Russia-Ukraine war.
The lender projected a mere 0.6% gross domestic product (GDP) growth for the current fiscal year, the second worst among developing Asia, after Sri Lanka that would see a 3% contraction.
Worryingly, average inflation in Pakistan is projected at 27.5%, the highest in developing Asia, but still lower than what the actual figure can be by June 2023.
Average inflation has already peaked at 27.3% in the first nine months of current fiscal year. The annual inflation rate was 35.4% in March.
The ADB saw difficulties for Pakistan in arranging foreign loans and described the current situation "as dire".
Bilateral and multilateral sources of affordable external financing would be hampered by higher international interest rates, weaker market sentiment, or tighter global financing conditions, it added.
The ADB stated that investors' confidence will be restored only after a new government is in place after the next scheduled general elections.
"The stalled IMF programme must be resumed to buttress falling reserves and ease the balance of payments crisis, in part by catalysing financing from other sources," it said.
The World Bank on Tuesday also expressed similar views on Pakistan's economic outlook.
"Weighing on economic activity are the difficult political situation, economic losses, devastation from flooding, ongoing foreign exchange crisis, tighter macroeconomic policies, and challenging external environment," said the ADB report.
It added that high inflation will affect the purchasing power and thus restrain domestic demand.
The economic growth is forecast to improve only to 2% in the next fiscal year, that too by assuming sustained macroeconomic policies, reform implementation, recovery from supply shocks caused by flooding, and improving external conditions.
The Asian Development Outlook has clubbed Pakistan and Sri Lanka in many ways as the two countries, among 46, are presumably facing the worst conditions.
"Pakistan and Sri Lanka face a challenging outlook," said the report.
But Sri Lanka's growth prospects are expected to improve next year on the back of IMF's $2.9 billion financing and associated reforms approved on March 20.
In South Asia, inflation is expected to remain high, driven by Pakistan and Sri Lanka, according to the ADB.
South Asia's inflation rate is expected to decline to only 8.1% this year from 8.2% in 2022. India will account for most of the decrease where headline inflation is expected to slow to 5% this year and 4.5% in 2024.
Inflation in Sri Lanka is forecast at 24.6%, the second worst after Pakistan. For the next fiscal year, the ADB projected 15% inflation for Pakistan and 5.5% for Sri Lanka.
Sri Lanka's rupee, the worst-performing currency in 2022, has appreciated since the fourth quarter on improved inflows. Pakistan's rupee plunged to the lowest level of nearly Rs288 to a dollar on Tuesday.
The ADB said that the IMF programme is critical but "risks to the outlook and (IMF) programme implementation are high, tilting to the downside because of challenges both domestic and external."
Timely and decisive implementation of IMF policies is critical for Pakistan to regain macroeconomic stability, as is securing financial support from other development partners, according to the ADB.
It stated that Pakistan's agriculture sector will likely contract in this fiscal year – for the first time in two decades. This follows massive losses to cotton, wheat and rice crops caused by flooding, as well as the loss of livestock.
A flood-induced supply shock severely affects industry and services. The production of textiles, which are normally 25% of industrial output and about 60% of export goods, is expected to plunge because prices for imported cotton to replace domestic supply are driven up by the foreign exchange crisis.
The decline in food and livestock production will reduce slaughtering and food processing. The industry faces additional pressures as higher inflation and an expected tightening of fiscal and monetary policies curb domestic demand.
Moreover, liquidity shortages caused by depleted foreign currency reserves are disrupting supply chains and making it harder to import essential raw materials, intermediate goods, and machinery for industry. Consequently, many factories have either closed temporarily or operate below capacity.
The growth in services is projected to slow as a contraction in agriculture and industry drags down wholesale and transportation services, which are half of the sector. Further weakening of economic activity overall is expected from continued supply disruption caused by the loss of flooding of critical transportation infrastructure.
Published in The Express Tribune, April 5th, 2023.
Like Business on Facebook, follow @TribuneBiz on Twitter to stay informed and join in the conversation.