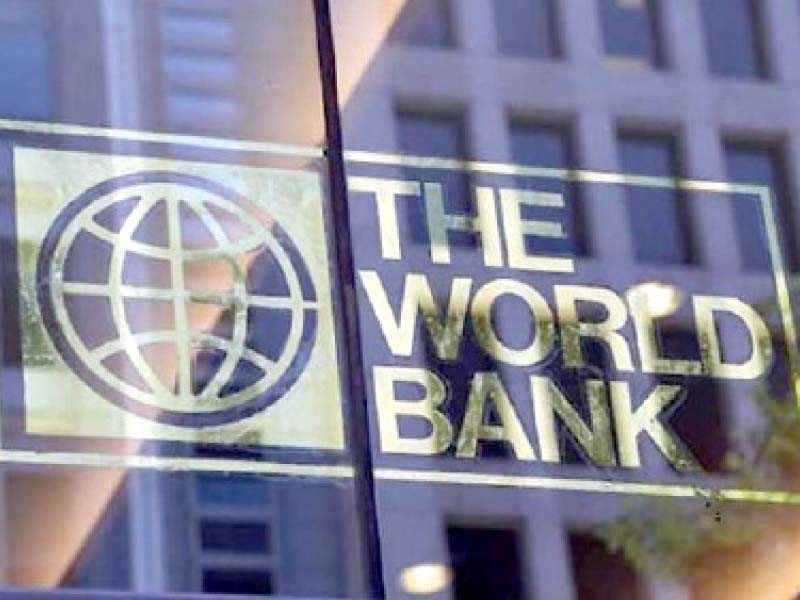 ISLAMABAD:

The World Bank, on Tuesday, said that various economic shocks pushed nearly four million Pakistanis into poverty this fiscal year. The lender also urged Islamabad to immediately arrange fresh foreign loans to avert a "public debt crisis".
The Pakistan Development Update – a flagship report from the lender, has warned Pakistan about serious dangers to its economic and debt viability while projecting almost flat economic growth, with an average inflation rate of 29.5% for the current fiscal year.
The future also remains "highly uncertain", with only 0.4% economic growth projected this year and 2% for the next fiscal year. The average inflation rate for FY2023 is projected at 29.5% and at 18.5% for next year – indicating that the annual inflation rate will be much higher.
In the absence of public transfers that cover income losses or mitigate the impact of higher prices, "poverty is projected to increase to 37.2% in FY23, pushing an additional 3.9 million people into poverty as compared to last fiscal year," according to the World Bank.
Poverty is measured at the lower middle-income poverty line, $3.65 per day based on 2017 PPPs per capita. The depth and severity of poverty has also increased, reflecting the overlapping impacts of multiple shocks and households' lack of savings to mitigate short-term impacts.
The WB said that the inflation outlook suggested that real interest rates will remain in the negative, possibly warranting further policy tightening in the near-term.
Debt crisis
The World Bank emphasised that implementing macroeconomic and structural reforms agreed under the IMF programme and securing the much-needed external refinancing is critical to restoring macro-stability, confidence and "averting a public debt crisis".
The WB language indicates growing discomfort among international creditors due to Pakistan's dilly-dallying approach with the IMF.
The report stated that Pakistan's external financing needs are projected to be, on average, $28.9 billion per year, or 8% of GDP, during FY23-FY25, including IMF repayments, maturing Eurobonds, and repayments against Chinese commercial loans. But the reserves position is projected to gradually improve.
In the current situation, the IMF programme is an anchor to staying on course for reforms, said Najy Benhassine, the Country Director of the WB. He added that this was not an easy time to write the Pakistan Development Update report.
"The outlook is highly uncertain and hinges on strong political ownership and effective implementation of critical reforms," according to the report. It added that non-completion of the IMF programme and failure to secure expected rollovers, refinancing, and new financing from key bilateral partners presents major risks.
Currently, Pakistan has minimal economic buffers to withstand any additional domestic or external shocks, according to the report. Even with the IMF programme on-track, reserves are expected to remain precariously low. Maintaining stability will require that (IMF) programme reforms are sustained and deepened, with additional new external financing flows required over the medium-term.
"Downside risks to the outlook remain very high," said Adnan Ghumman, author of the report. These include politically-driven slippages in fiscal policy in the context of upcoming elections, constraints on foreign exchange liquidity and uncertainties around external funding inflows, rising levels of public debt, growing exposure of banks to the public sector, and political instability, he added.
Ghumman said that the outflow of dollars has decreased by 80% during the first half of FY2023, which has impacted investor confidence.
Pakistan has effectively lost access to international capital markets, which is now making it difficult to arrange even $6 billion in additional loans to revive the IMF programme.
Any substantial departure from the current macroeconomic framework would exacerbate external and domestic financing risks, and potentially place debt on an unsustainable path, said Benhassine.
"The resolution of Pakistan's economic crisis requires commitment to sustained macro-fiscal and structural reforms," he said, adding that, "This is needed both to unlock fresh financing and avoid a balance of payments crisis and lay the foundation for a recovery of private investor confidence and higher growth over the medium term."
Published in The Express Tribune, April 5th, 2023.
Like Business on Facebook, follow @TribuneBiz on Twitter to stay informed and join in the conversation.