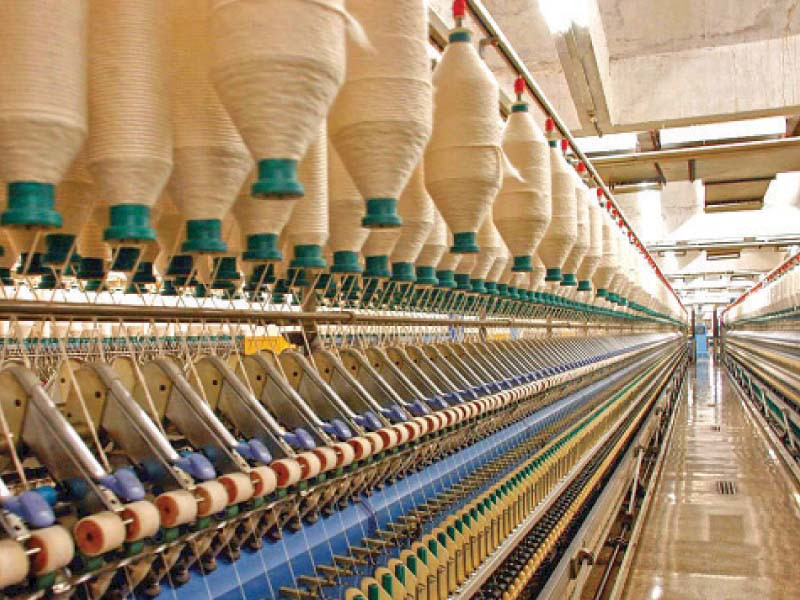 KARACHI:

Karachi's business community is in crisis due to the prolonged suspension of gas supply to industries in the city. Businessmen are calling on the government to restore gas supply to industries with ample pressure, or they will have no choice but to shut down their production units themselves. The President of Karachi Chamber of Commerce & Industry (KCCI), Mohammed Tariq Yousuf, expressed deep concerns about the situation and appealed to the government to take immediate action.
"It was highly unfair to have such an attitude towards Karachi's business community which, despite facing so many odds and challenges, contributes around 54% in terms of exports and more than 68% in terms of revenue," said Yousuf.
Speaking to the Express Tribune, Energy sector analyst at Insight Securities, Asad Ali explained that the decline in gas production due to diminishing reserves has resulted in a downward trend, and importing gas seems to be the only viable option. "To achieve this, the government must implement the Weighted Average Cost of Gas (WACOG) bill, which will unify gas prices of both domestic and imported gas. This approach will not only alleviate the shortage of gas but also address the issue of escalating circular debt."
According to Sui Southern Gas Company (SSGC), gas supply has gone down to 772 mmcfd from 810 mmcfd, which was originally 1000 mmcfd. As a result, the industries have to go through severe gas load shedding.
The President of Lasbela Chamber of Commerce and Industry, Ismail Suttar told the Express Tribune that he believes that Pakistan needs to immediately stop supplying piped gas to domestic consumers and instead increase gas prices by supplying them LNG through cylinders. He explained that this is the normal practice in every country worldwide, and Pakistan needs to adopt this approach.
The KCCI president stated that the industries cannot function without gas, and the suspension of gas supply leads to a rise in the cost of production, making finished goods uncompetitive.
While vehemently condemning SSGC for suspending gas supply to Captive Power Plants (CPPs) of General Industries, Yousuf said that this was a highly deplorable move as it has intensified the problems for the industries who simply cannot depend on unreliable electricity being supplied by KE.
"CPPs provide reliable electricity to general industries which helps in keeping the high-tech machineries involved in the entire production line operational. It is a well-known fact that even minor electricity fluctuation for a few microseconds disrupts the entire production line terribly, damaging the pricey machinery and causes heavy monetary losses during production," he said.
Speaking to the Express Tribune, Head of Corporate Communication of SSGC, Salman A Siddiqui claimed that there was no curtailment of gas to industries by SSGC. Gas supplies have been discontinued only for their power generation to all non-exporting industries to facilitate domestic customers in augmenting their gas pressures for preparation of Sehri and Iftaar.
Published in The Express Tribune, April 5th, 2023.
Like Business on Facebook, follow @TribuneBiz on Twitter to stay informed and join in the conversation.