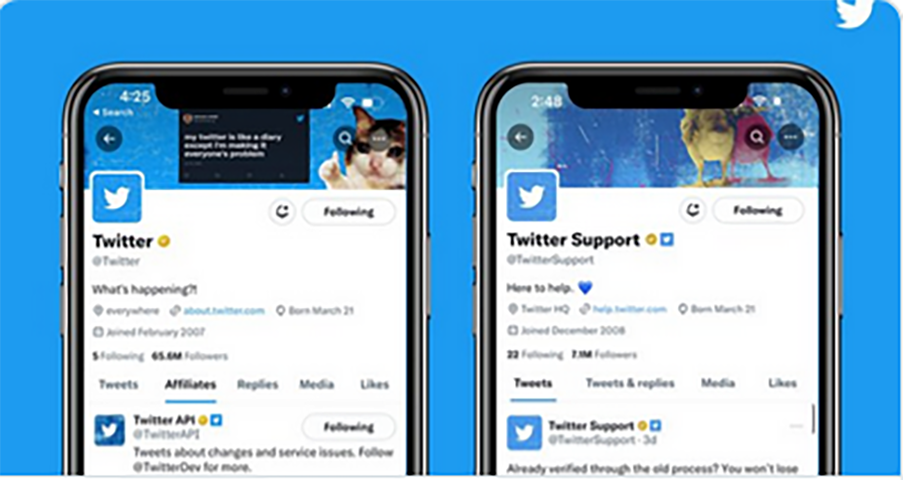 After Elon Musk announced removing Twitter's verified legacy users on April 1, many known celebrities and personalities have refused to pay $8/month for a verified checkmark next to their name.
In Musk's new scheme, users will be compelled to subscribe to an $8 subscription to earn the privilege of receiving a blue badge, regardless of who they are.
According to the micro-blogging site's CEO, 42,000 'notable' users on the platform were stripped off their verification badge yesterday.
Many personalities like NBA star, LeBron James and William Shatner, have tweeted their decision to not opt for the new verification programme.
Axios has also reported that the White House will not be paying for the verified service as an internal staff email showed the Biden administration considered the blue badge to merely serve as "a verification that the account is a paid user".
Read Twitter checkmark to be free for 10,000 most-followed companies
White House Director of Digital Strategy Rob Flaherty revealed in the leaked email, "It is our understanding that Twitter Blue does not provide person-level verification as a service. Thus, a blue check mark will now simply serve as a verification that the account is a paid user."
Government official accounts like @WhiteHouse and @JoeBiden do still maintain the grey verification badge Musk rolled out for government officials, these badges don't charge a fee.
Major news sources like the New York Times, The Washington Post, and The Los Angeles Times have shared their intention of not purchasing the blue badge for any of their staff or administration members.