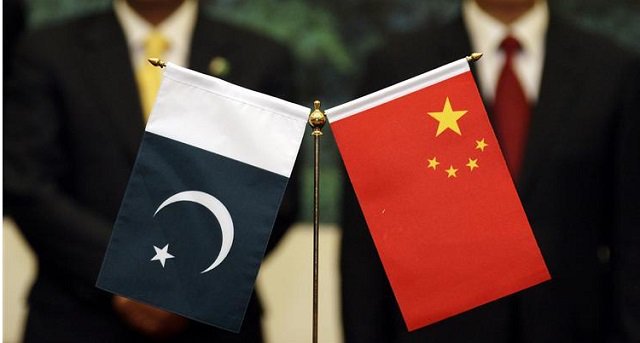 KARACHI:

The rollover of a $2 billion Chinese loan to Pakistan that matured on March 23 is in process, a top government source told Reuters.
With the country locked in unsuccessful talks to secure bailout funding from the International Monetary Fund (IMF), the rollover is critical for foreign exchange reserves that have dipped to just four weeks of import cover.
Earlier, China granted Pakistan a rollover of $2 billion in State Administration of Foreign Exchange (SAFE) deposits for one year — helping the country in meeting one of the requirements set by the IMF for it to meet its external financing needs and move towards a staff-level agreement.
The rollover is not a loan but a financial deposit to be kept at the central bank.
Read Saudi Aramco invests in two Chinese refineries
Finance ministry officials hoped that Pakistan would soon receive financing from Saudi Arabia and the United Arab Emirates as well amid the looming threat of the country defaulting on its external repayments.
They added that a sum of $300 million was expected to be received from China this month, pushing the country's foreign reserves past the amount of $5 billion.
It is pertinent to note that a day earlier, Pakistan claimed that it received an indication from Saudi Arabia for additional loans that may help to break gridlock with the IMF and said that it was not planning to prematurely quit the $6.5 billion programme.
"We have received an indication from Saudi Arabia about getting something," Dr Aisha Pasha, the minister of state for finance, had said after attending a meeting of a parliamentary committee, without explaining the loan amount.
Read More Matters with IMF will be settled 'soon', assures Dar
One of the requirements under the IMF's Memorandum of Economic and Financial Policies (MEFP) is related to the Net International Reserves (NIR), which can only be fulfilled after receiving assurances from friendly countries to fund a balance of payment gap.
Pakistan has assured the IMF that it would raise its foreign exchange reserves to $10 billion by the end of June.
The IMF wants the country to receive assurances for up to $7 billion to fund this fiscal year's balance of payments gap.