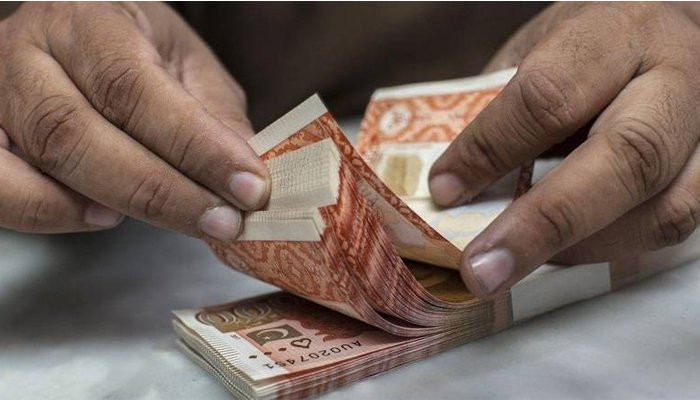 KARACHI:

Pakistani rupee continued to stabilise around current levels on Tuesday as it inched up 0.01%, or Rs0.03, and closed at Rs283.55 against the US dollar in inter-bank market.
The rupee managed to inch up owing to low demand for dollar amid critically low foreign exchange reserves of the country at $4.6 billion.
The currency has continued to move in a range of Rs281-284/$ for the past three weeks, according to the State Bank of Pakistan's (SBP) data.
Market talk suggests the rupee-dollar exchange rate remained largely stable throughout the day, as there was no major import payment pressure.
Experts said that the demand for dollar dropped partly in the wake of withdrawal of the condition of 100% advance payment for imports with effect from March 31, 2023.
Moreover, supply of the US greenback remained comparatively better as overseas Pakistanis were sending higher remittances to their family members back home to help them cope with the soaring inflation.
On Monday, the rupee dropped slightly by 0.13%, or Rs0.38, and closed at Rs283.58 to a dollar.
The rupee saw the second largest drop of Rs19 in a day to an all-time low at Rs285.09/$ in the first week of February, after the International Monetary Fund (IMF) expressed concern for the second time that the government was controlling the rupee's movement.
Published in The Express Tribune, March 29th, 2023.
Like Business on Facebook, follow @TribuneBiz on Twitter to stay informed and join in the conversation.