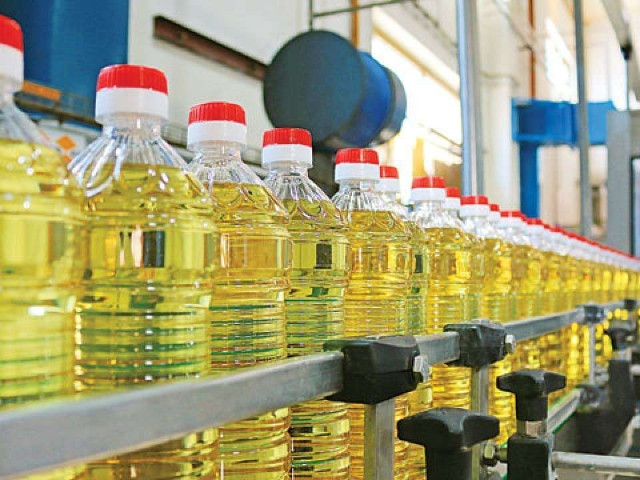 LANZHOU:

Recently, the Gansu Academy of Agricultural Sciences (GAAS) and Sindh Agricultural University (SAU) signed a memorandum of understanding (MoU) for the China-Pakistan flax research and innovation hub.
"Our new flax varieties, the Longya series, are all selected according to the dry climatic conditions with little rainfall in Northwest China. In the planting experiments, the yield is generally more than 10% higher than that of the local varieties, and the resistance to diseases and insect pests is stronger," Zhao Wei, Researcher at the Crop Research Institute of GAAS, said in an interview with the China Economic Net (CEN).
Longya No 11, 14 and 15 have been planted in Pakistan preliminarily. The Longya series should be able to exert a good effect of drought resistance and increase yield under the climatic conditions of Pakistan, he stressed.
"It is a variety most Pakistani farmers are not familiar with but it can produce edible oil much needed in the country," Project Leader Dr Abdul Ghaffar Shar, a doctoral candidate of Northwest A&F University who has been studying in China for nine years, told the CEN, adding that experiment had started at SAU, Tandojam.
"Flaxseed contains 35-44% oil. The seed oil, rich in unsaturated fatty acids mainly linolenic acid, serves as a nutritional supplement, in addition to its huge role in coatings, textiles and animal husbandry. Flax is a promising economic crop."
According to Shar, the average production of flaxseed in Pakistan is as low as 692 kg per hectare because of less soil fertility, blind use of fertilisers, lack of high-yielding hybrid varieties and old cultivation practices.
Looking into the importance of edible oil and low yield of oil crops, it is vital to focus on short- and long-term studies on the imported hybrid flaxseed varieties suitable for cultivation under the soil and climatic conditions of Pakistan.
"Our experiment will be conducted in the greenhouse of the Department of Soil Science, SAU Tandojam to evaluate Chinese flaxseed hybrids for better growth, grain, and oil yield under different fertiliser doses," Shar added.
Zhao emphasised that the current planting area of the Longya series accounts for about one-third of the flax area in China, and about 3.3 million hectares have been planted in the main flax producing areas of the country, with an increase of more than 300 million kg of flaxseeds and an increase of more than 1.5 billion yuan in output value. Up to now, Shar has proposed the saline-alkali land improvement technology of applying desulphurised gypsum, as well as the technology of precise application of organic fertiliser, which have obvious effects on local soil improvement
"In addition to the flax cultivation, our value-added products, such as a-linolenic acid capsules, eye care solution, as well as technical achievements such as flax seeds used as livestock feed to increase the content of a-linolenic acid in milk and meat, can be shared with Pakistani counterparts."
THE ARTICLE ORIGINALLY APPEARED ON THE CHINA ECONOMIC NET
Published in The Express Tribune, March 25th, 2023.
Like Business on Facebook, follow @TribuneBiz on Twitter to stay informed and join in the conversation.